As the southernmost city within Palm Beach County in Florida, Boca Raton remains a popular destination for tourists, local travelers, sightseers, and business trippers alike. Nestled comfortably along the Atlantic Ocean, it is no surprise that most visitors to Boca Raton come for the clear blue skies and the breathtaking beaches. If you're looking for some Boca Raton activities and events that allow you to skip the suburn, then you can rest assured that the area has plenty to offer beyond surfing and sunbathing! From animal sanctuaries and museums to premium shopping, golfing, and concerts—it is almost no exaggeration to say that you will never run out of things to experience in the magnificent city of Boca Raton!
Boca Raton Dining and Shopping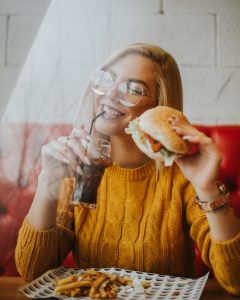 If you're one of those folks who could never hit the limit for shopping 'til you drop, then you aren't going to want to miss Boca Raton's shopping scene. With plenty of restaurant options to add fuel to your spending spree, you will certainly be in for a good time regardless of whether you're flying solo or bringing along the whole crew! No matter if you're seeking retail therapy for some stylish clothes, luxury jewelry, or unique home décor, you will not be disappointed.
Downtown Boca Raton
Unlike many traditional business district areas, Boca Raton's downtown scene is practically everything you could want—and more! Chock full of variety in regards to both dining and shopping options, you could spend an entire day wandering throughout downtown Boca Raton alone. Also offering opportunities for outdoor concerts and artistic festivals, you can certainly scratch your outdoor itch in this part of the city without ever having to hit a nature trail.
If your wardrobe needs a bit of a pick-me-up, you're in luck; downtown Boca Raton has roughly thirty clothing and apparel stores, so you're certain to find that much-needed blouse to go with those patterned pants you've had since last Christmas. But for less specific wardrobe needs, you will find anything from lounge wear to more chic boutique pieces. There is no short supply of options for children, adults, and teens, so lose yourself and work that credit card while you nab the perfect completing piece to your next date night outfit.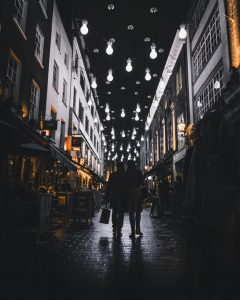 All outfits deserve the right accessories, and you'll be glad to know that downtown Boca Raton has its share of accessory shops, too! Boasting nearly two dozen jewelry stores, you will be sure to find that perfect necklace that will let your style be heard from across the room. No matter your fashion tastes and preferences, downtown Boca Raton is ideal for costume jewelry or the finer, more luxurious pieces that make excellent gifts for the wife.
Sometimes what you're searching for is on a much grander scale… à la furniture and home décor. For budget shoppers and those with a little more stashed away cash, you'll find an assortment of consighment shops, chic furniture boutiques, and general home décor stores. Further, other odds and ends such as pet stores, beauty boutiques, wellness shops, florists, and speciality markets litter the streets, so there's quite a lot to explore and experience in downtown Boca Raton.
Once you're done grabbing those perfect gifts and missing wardrobe pieces, you can't forget to grab a bite to eat! Downtown Boca is certainly the place to be, sporting a wide variety of ethnic cuisines and eateries that is sure to satisfy the whole family's tastes. Are you craving an exquisite Italian meal? You've got it. Or how about a quick, greasy burger and side of fries? You can find that here, too. Fresh sushi (and other Japanese cuisine), vegeterian South Asian food, Irish, Hawaiin, Mexican, Mediterranean, and others (oh my) are all to be found in downtown Boca Raton. The hardest part will be deciding which place you want to try first!
Boca Raton Art Scene
Although Boca Raton is a haven for beach goers and shoppers alike, it also boasts a fairly robust creative scene. For the fine arts and culture, you can count on Boca Raton to deliver some satisfying options for places to go and things to see.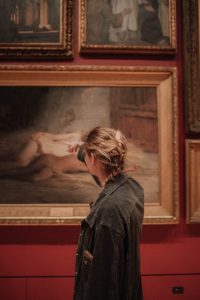 To kickstart some creative fun for the whole family, you can't miss out on the Boca Raton Children's Museum. This establishment operates with the primary objective of cultivating and expanding children's knowledge and awareness of their surroundings, making it a must-see for the family vacation. With cool exhibits including a medical/health and wellness space and an all-inclusive sensory room, your children will be learning new things all day… completely by playing. With the sensory room alone, this exhibit provides a safe space for kiddos to explore their senses and surroundings completely uninhibited. This nonrestrictive environment builds confidence and invites curiosity by engaging various parts of the brain and helping children formulate new associations through interacting with textures, colors, and the like. Your entire family is in for a treat when you stop by the Boca Raton Children's Museum at 498 Crawford Blvd.
Although still a great fit for the family, the Boca Raton Museum of Art adds a bit of depth and variety in terms of its displays and exhibits. Highlighting the artistic contributions of up-and-coming artists, in addition to presenting a vast array of programs, the city's musem boasts a fairly robust set of culturally and intellectually diverse art exhibits, collections, and educational programming. In addition to curating the works of new artists, the Boca Raton Museum of Art also hosts exhibits from international perspectives and within the scope of differing cultures. To truly take in a world's-eye-view of cultural expression, you can't miss out on the Boca Raton Museum of Art, located conveniently at 501 Plaza Real. With group pricing and solo pricing options that won't break the bank, this is a day trip that anyone can appreciate.
Boca Raton's Mizner Park
If the idea of rubbing elbows with an unknown crowd doesn't quite fit your idea of a perfect day, then introvert's rejoice! Mizner Park is the ideal location for avoiding the hustle and bustle of Downtown Boca. You can explore the many shops at Mizner Park or help yourself to some tasty treats at one of the three full-service restaurants available to you. If you'd rather lounge on a bench or beneath a gazebo with a nice book, Mizner Park has got you covered. From the palm-tree littered streets to the delightful center fountain, this is a hot spot for shop-a-holics and more casual observers alike. Check out the beauty of this park at 327 Plaza Real in Boca Raton.
Golfing Galore in Boca Raton
We've covered shopping, eating, and relaxing in the park. But, we can't forget about the exciting golf game that so many of us relish in! Boca Raton has some fantastic golf courses that will provide you with the calming day getaway that you've been needing. The Boca Raton Municipal Golf Course features an 18-hole par 72 championship course, so it remains a perfect pick for a leisurely afternoon on the course. Adorned with gorgeous trees and clear lakes, you absolutely must make time to see this venue at 8111 Golf Course Road. As an alternate choice, the Alan C. Alford Red Reef Golf Course (located at 1221 N Ocean Blvd) has a smaller 9-hole par 32 course, so you certainly have your share of options in Boca Raton if the golf scene is right up your alley.
Enjoying Boca Raton Activities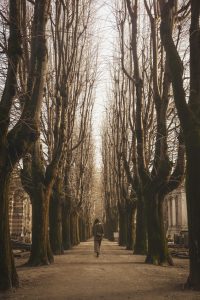 This list has not even begun to scratch the surface of everything Boca Raton has to offer in terms of activities. With an overabundance of regional events thrown into the mix of all the recreational happenings available, it is hard to imagine how locals and tourists alike could ever see it all in one lifetime!
However, sometimes life can rear its ugly head, and depression can creep in. The United States sees nearly three million new cases of depression each year, which undoubtedly can draw many of us away from the vivacious, active lives we once lead. Those persistent feelings and sentiments of sadness and loss of enthusiasm make it challenging to want to see any sights or explore activities or hobbies we once knew and loved. As calming and therapeutic as a hike along a nature trail or lounge session on the beach once was for you, maybe it's become a struggle just to get out of bed.
If this experience sounds remotely familiar, then don't hesitate to get in touch with skilled Boca Raton mental health professional, Abby Bernstein, LMHC. With years of experience and a vast suite of certifications and trainings under her belt, Abby adeptly treats a large variety of mental health conditions, including mood disorders, eating disorders, substance abuse, and love/sex addictions, among others. Individual psychotherapy sessions—as well as family therapy—also are available services that Abby can offer.
If you're ready to take back control of your life and learn how to enjoy things again, then reach out to Abby today. Combining holistic therapeutic interventions with a compassionate approach, you will be set up for a successful path to recovery when you choose Abby. You can call or text at 561-826-4401 or reach out directly at abbyrosecounseling@gmail.com.