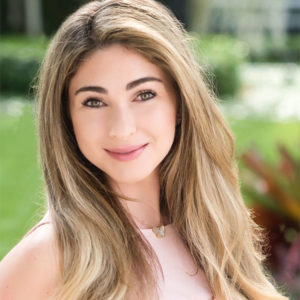 About Abby
Abby Bernstein LMHC (License #MH16828) is an experienced mental health counselor who specializes in treating various types of eating disorders, mood disorders and adolescent issues. She focuses on a holistic therapeutic approach that targets core emotional issues.
Taking care of your mental health is so important. I am here to help empower others through their journey.
While completing her Master's Degree in Psychology Abby began to focus on the etiology and treatment of various eating disorders. She utilizes an integrative approach that focuses on identifying core issues that maintain disordered eating behaviors while establishing a supportive treatment team for every individual.
Abby also has extensive experience treating adolescents who are struggling with various adolescent issues including: anxiety and depression, behavior changes, substance abuse, education challenges, bullying, social media related issues, confidence and self-esteem issues, social problems and emotion regulation.
She provides clients with an integrative therapeutic approach that focuses on personal exploration and self-awareness. She believes that productive therapy occurs when both client and therapist collaboratively work together on the grounds of open communication and trust. In a therapeutic setting Abby provides the client with a safe space for personal growth and empowerment. She offers her clients a non-judgmental and supportive space to explore their emotions, thoughts and behaviors while helping them create positive shifts in their life.
Abby has completed trainings in Cognitive Behavioral Therapy (CBT), Dialectical Behavioral Therapy (DBT), Acceptance and Commitment Therapy (ACT), Psychodrama work, and Motivational Interviewing. She is an active member of the National Eating Disorder Association, The Alliance for Eating Disorders, American Counseling Association and has been involved in eating disorder prevention throughout the South Florida community. She is passionate about helping others get to core issues that keep them from living their best life.