Boca Raton Bulimia Counseling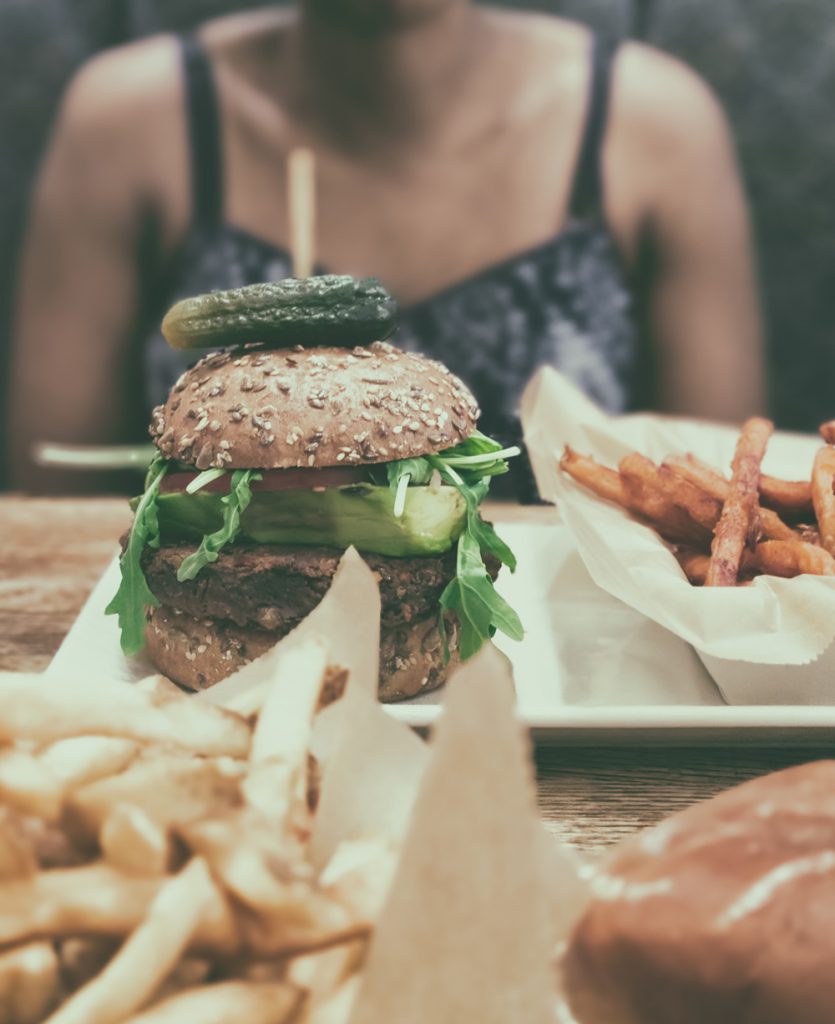 Bulimia nervosa is a serious eating disorder that affects around two thousand people in the United States every year. Characterized by cyclical binging and purging, this disease can consume a persons' thoughts, feelings and actions. To break the cycle, schedule comprehensive and effective Boca Raton bulimia counseling sessions with Abby Bernstein LMHC.
Bulimia Nervosa Signs and Symptoms
According to the fifth edition of the Diagnostic and Statistical Manual of Mental Disorders, bulimia most often presents with a number of diagnostic criteria. The most common symptom is recurrent episodes of binge eating, where a person will gorge themselves on proportions of food deemed larger than most people would consume under similar time periods and circumstances. Sufferers may also experience a lack of control over their eating during these episodes. They often feel as though they cannot stop eating or control how much they're consuming.
To prevent weight gain after these binges, those suffering from bulimia will often resort to self-induced vomiting, misusing laxatives, excessive exercise, and abusing diuretics or other similar medications. The cycle of binge eating and purging most often occurs at least once a week for at least three months.
In addition to these symptoms, sufferers of bulimia nervosa may also show a variety of other peculiar behaviors. In addition to skipping meals or developing food rituals, they may also withdraw from friends, become uncomfortable eating in public, and hide their body under baggy clothes. Calluses may form on the back of their hands and knuckles from self-induced vomiting, and their teeth may appear discolored or stained from repeated exposure to stomach acid. Stealing or hoarding food is also common, as is drinking excessive amounts of water or other non-caloric beverages.
Dangers of Bulimia Nervosa
Repeated binging and purging can wreak havoc on the digestive system, and can also lead to electrolyte and chemical imbalances within the body. These imbalances can affect the healthy function of the heart or other vital organs.
Consuming fewer calories requires your body to break down its own tissues to use as fuel. Because muscles are the first to break down, pulse and blood pressure begin to drop as the heart is the most important muscle in the body. With less fuel to pump blood and fewer cells to pump with, the probability of heart failure rises.
Purging through vomiting or laxatives rids your body of essential electrolytes, including potassium. Depleting potassium lessens the ability for the heart to beat and muscles to contract. Drinking excessive water also dilutes electrolytes like sodium and chloride. These imbalances in electrolyte levels can lead to irregular heartbeats and even heart failure and death.
Boca Raton Bulimia Counseling
Abby Bernstein LMHC is a licensed mental health counselor who specializes in treating various types of eating disorders, including bulimia nervosa. She has several years of experience working with both adolescents and adults who struggle with eating disorders and helping them to overcome their disease.
While completing her master's degree in psychology, Abby specialized on the etiology and treatment of eating disorders. She found that clients achieved a higher rate of success when treatment integrated both the intentional identification of core issues that motivated the destructive behavior and a supportive treatment team.
Abby offers integrative Boca Raton bulimia counseling that focuses on personal exploration and self-awareness. Her treatment is based on her belief that effective therapy begins when both client and therapist work together collaboratively on the grounds of open communication and trust. Throughout her bulimia counseling, Abby provides clients with a safe space for empowerment and personal growth. By offering a non-judgmental and supportive space to explore their emotions, clients are able to create positive shifts in their life.
Schedule An Appointment
Abby has been involved in eating disorder prevention throughout the South Florida community for years. If you or a loved one is suffering from an eating disorder, schedule a Boca Raton bulimia counseling session with Abby today. Call the office at 561-826-4401 or fill out this form to get started.