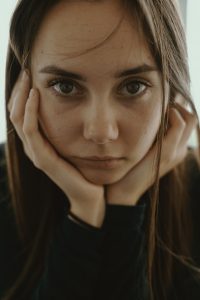 Dialectical behavior therapy, or DBT, is a form of psychotherapy that provides clients with new skills to manage and overcome painful emotions. By providing therapeutic skills in four key areas, clients are able to better accept negative experiences and be present in the moment. This type of talk therapy can be extremely beneficial in treating a number of mood and eating disorders, as well as breaking addictions and resolving relationship issues. If you're located in Southern Florida, receive effective Boca Raton DBT therapy services from Abby Bernstein LMHC.
Four Key Areas of DBT
As its name suggests, dialectical behavior therapy deals with the balancing of opposites. By avoiding the black and white – or all or nothing styles of thinking – DBT can help promote a both-and-rather outlook on life, rather than an either-or perspective.
As mentioned above, there are four key areas that make up the effectiveness of dialectical behavior therapy. By combining these approaches, clients have an increased potential to overcome traumatic experiences, unnerving thoughts and difficult emotions.
First, mindfulness must be achieved in order for clients to improve their ability to accept and be present within the moment. Instead of struggling with thoughts or avoiding situations completely, achieving mindfulness allows a person to be present in an uncomfortable situation while managing their fear, anxiety or anger.
Distress tolerance is the second key aspect of DBT. This approach is geared toward increasing a client's tolerance of negative emotions, instead of avoiding them all together. Emotional regulation is the third key aspect and covers strategies in managing and changing intense emotions that are a root cause of a persistent problems in a person's life. Lastly, interpersonal effectiveness provides clients with techniques that allow them to interact and communicate with others in a way that is assertive while still maintaining self-respect and also strengthening relationships.
When DBT is Used
Originally developed to treat borderline personality disorder, dialectical behavior therapy has been successfully used to treat people experiencing a wide range of mood and eating disorders. DBT can be utilized to treat bulimia, binge eating, depression, anxiety, bipolar disorder, post-traumatic stress disorder, substance abuse and other addictions.
The skills learned throughout DBT enable clients with the capability of helping themselves regulate their emotions, become better at tolerate distress and negative emotions, and become mindful and present in the given moment. This also leads to better communication skills and more positive interactions with others.
Most often, DBT is done during one-on-one sessions between client and therapist. This ensures that all therapeutic needs are met, and the client feels comfortable sharing their thoughts, feelings and experiences in a safe and non-judgmental space. The therapist is better able to help the client stay motivated, apply the learned skills throughout their daily life, and address obstacles that may pop up during treatment.
Group participants can also utilize DBT to encourage mutual support among participants. Led by one trained therapist, these sessions allow participants to practice skills alongside each other, and reinforce new behaviors.
Boca Raton DBT Therapy
Abby Bernstein is a licensed mental health counselor serving the South Florida area and surrounding communities. She specializes in providing comprehensive and intentional DBT services to help clients overcome a variety of mental health issues. From tackling depression and generalized anxiety disorder to treating eating disorders and breaking addictions, Abby understand the benefits of thoughtful DBT applications and how it can have lasting effects on her clientele.
To book a Boca Raton DBT therapy session with Abby, contact her today.