Boca Raton Divorce Counseling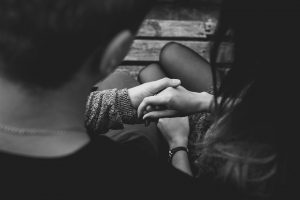 Do you and your spouse feel as though you're at your wit's end with one another? Have you tried multiple options, but feel like nothing has helped your marital situation improve? If you believe that you and your partner are on the verge of divorce, then please consider Abby Bernstein, LMHC for your Boca Raton divorce counseling session. Abby is a versatile, caring, and highly effective therapist who holds a vast suite of skills and professional experiences to assist you and your spouse in navigating the current difficulties within your marriage. With a therapeutic approach rooted in open communication and trust, Abby is here to provide the safe and neutral space that you need to determine what steps must be taken towards repairing your relationship.
Enlightening Boca Raton Divorce Counseling Session
We all have at some point in time faced the harsh reality that fights and arguments happen. The frequency and intensity may vary from couple to couple, but when you have two or more individuals in a living situation together for an extended period of time, there are bound to be some disagreements that pop up from time to time… especially when you look over the course of several years being spent together. When these altercations become so frequent that your quality of life begins to suffer, it is understandable why divorce may seem like the only option to improving your happiness and sense of peace. However, Abby is equipped with the skills and tools to highlight the value of weighing all options and seeing both the good and bad of your relationship, so that you can make an informed decision that promotes the wellbeing of yourself, as well as your spouse. Scheduling your Boca Raton divorce counseling appointment with Abby will give you a chance to see if your marriage can be salvaged in a neutral and healthy way that allows both parties to feel valued and heard.
Value of Divorce Counseling
Although many of us may not think about it until our situation seems severe, couple's counseling in general is quite helpful for individuals at any stage of their relationship. From those of us who have recently gotten married and are struggling to communicate openly—to other couples who can't help but fight every single day—there are always opportunities to meaningfully explore the dynamic of your marriage and determine what ways you can grow as individuals and as a family unit. In your Boca Raton divorce counseling session with Abby, you will be guided through therapeutically appropriate methods that will allow both participants to delve deeper into their motivations and needs, as well as conceptualize the core objectives and goals required to have unity within the marriage. Your healing journey can start now with Abby providing you with the support you need to reach your destination.
Helpful Concepts to Remember
Your Boca Raton divorce counseling appointment with Abby can help illuminate many issues within your relationship that are leading you towards wanting a divorce. However, for therapy to be as effective as possible, it is important for both couples to be honest and approach conversations with transparency. One's attitude is key; when it comes to repairing your relationship, being open to change and willing to take the necessary steps towards that change is critical. Further, it is often advised to focus on changing yourself rather than your partner. You can't change who your spouse is or what they might say, but if you can adjust your reactions and perceptions, the opportunities for positive influence and effective communication can blossom. Abby is well-versed in individualizing appropriate therapeutic strategies and tools for guiding you through these issues. You are not alone in this when you choose Abby!
Get in Touch with the Expert
No matter whether your marriage is trending towards divorce or if you just have some general concerns that you believe could lead towards separation in the distant future—Abby Bernstein, LMHC wants to help you salvage what you have and strengthen your relationship moving forward. Do not hesitate in calling or texting the office at 561-826-4401. You should receive a response within 48 hours! If you would prefer email correspondence, then please check out the handy contact form on the website for ease of accessibility and convenience. Abby also invites you to send her an email directly at abbyrosecounseling@gmail.com.