Boca Raton Drug Counseling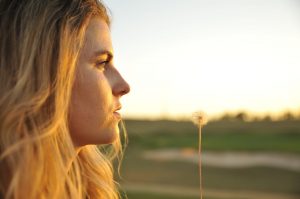 If you or a loved one has made the realization that Boca Raton drug counseling might present the healing path necessary for your next steps towards recovery, then rest assured that Abby Bernstein, LMHC is here to help you. With a philosophy rooted in a more holistic approach, Abby's experience and compassion equip her with the essential tools to lead you towards success in your journey.
Personalized Boca Raton Drug Counseling
Substance abuse, drug, or addiction counseling can appear scary at a glance. The first steps are always the hardest. Fortunately, Abby is ready to provide the individualized support you need, no matter where you're at in the process of securing a Boca Raton drug counseling session or undergoing treatment. Holding a Master's degree in Psychology, Abby has a deep understanding of various therapeutic methods. Although she primarily focuses on eating-related disorders and behaviors, Abby has completed training in Cognitive Behavioral Therapy, Dialectical Behavioral Therapy, Acceptance and Commitment Therapy, among others. With this wealth of knowledge under her belt, Abby is willing to tailor your sessions to your needs and your progress. If something isn't working, there is something else that can be tried. Where hope remains, options abound.
Overcoming Drug or Substance Abuse
Drug abuse remains a serious community and public health matter that continues to affect millions of lives. Individuals from all walks of life can experience issues with substance abuse, and there are many motivations behind why people get started to begin with. For some, experimentation may be born from curiosity. For others, perhaps it begins as a way to alleviate stress or anxiety. We all want to escape from things sometimes. No matter the reasons why you're seeking Boca Raton drug counseling, Abby will help you lay the foundation for achieving your goals. Unlike some therapists, Abby maintains a personal approach to substance-related treatment that focuses on your willingness and motivations to change. Further, Abby couples this with guiding you through the process of identifying internal (or external) obstacles you face in your day to day life that makes it difficult to abstain.
Risk Factors for Drug Abuse
As mentioned earlier, there are many reasons why someone might begin experimenting with different drugs or substances. Although quite a few of us think of alcohol or marijuana when it comes to substance abuse-related matters, other commonly abused drugs include: cocaine, heroin, inhalants, prescription drugs (i.e. opioids), methamphetamines, and anabolic steroids. That is quite a variety of substances!
With such an array of drugs and substances in circulation, it is no astonishment that the risk factors can equally be as varied. We know that genes, family structure, mental health, and even social environment all contribute quite significantly to one's risk for addiction or drug abuse, but some other factors that contribute to substance misuse vulnerability include (but certainly are not limited to): history of trauma or abuse, family history with addiction, and certain mental health disorders like anxiety or depression. Did you know that the method of administration may also bear an impact? Smoking a substance or injecting (intravenously) may increase addictive potential compared to oral consumption. This is likely related to the fact that these methods allow drugs to enter the bloodstream more quickly, thus reaching the brain more rapidly. However, a drug that is delivered more slowly (such as through ingestion) bears a weaker, although longer lasting effect. But, we know that slower delivery is less addicting, so it actually is a somewhat popular treatment approach. Fun fact!
Choose the Compassionate Approach
If you are ready to take back control of your life, choose the compassionate approach and get in touch with Abby today to schedule your Boca Raton drug counseling session. With a robust assortment of mental health services that she provides, Abby has both the experience and desire to be a part of your journey to complete wellness. For a response within 48 hours, please do not hesitate to reach out by phone at 561-826-4401 or email  Abby directly at abbyrosecounseling@gmail.com.