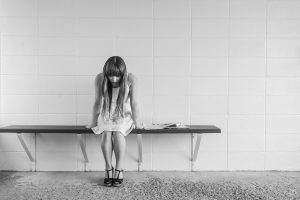 According to the American Psychiatric Association, psychotherapy is an effective way to treat people suffering from a broad variety of mental illnesses and emotional difficulties. Also called "talk therapy," psychotherapy helps to control or completely eliminate troubling thoughts or actions so that a client can function better and increase their overall well-being and health. Abby Bernstein is a licensed mental health counselor and provides comprehensive Boca Raton psychotherapy services. For those suffering from mood disorders, addictions or eating disorders in South Florida, schedule an appointment with Abby today.
Psychotherapy Sessions
Those that have been recommended psychotherapy most often have trouble coping with daily life. They may suffer side effects from a traumatic experience, have a medical illness or could have experienced the loss of a loved one. Specific mental disorders - like depression, anxiety and post-traumatic stress disorder – can also be treated through effective psychotherapy sessions.
Abby Bernstein utilizes a combination of several psychotherapies to provide the most effective treatment based on individualized cases. Her expertise in cognitive behavioral therapy, dialectical behavioral therapy, acceptance and commitment therapy and motivational interviewing can be a powerful combination to overcome invasive thoughts and behaviors.
Cognitive Behavioral Therapy
One of the most common psychotherapies is cognitive behavioral therapy, or CBT. This particular approach helps clients identify underlying thoughts, emotions and feelings that can trigger destructive behaviors. Therapists help clients to change their harmful thinking or behavior patterns and replace them with more accurate thoughts. By helping a client focus on current problems and real solutions to solving these issues, it can help them to practice new skills that are healthy and affirming.
CBT has been used to treat a variety of mental health disorders, including depression, trauma, anxiety, and eating disorders.
Dialectical Behavior Therapy
Dialectical behavior therapy, or DBT, is a form of cognitive behavioral therapy that focuses specifically on regulating emotions. It is most commonly used to treat people with chronic suicidal thoughts or those who suffer from borderline personality disorder, post-traumatic stress disorder, or eating disorders. It empowers clients to take personal responsibility for their unhealthy or disruptive behaviors in order to change for the better. DBT can be done in both individual and group settings.
Acceptance and Commitment Therapy
ACT, or acceptance and commitment therapy, is a branch of clinical behavior analysis that utilizes mindfulness strategies to increase psychological flexibility. The objective of ACT is not to eliminate or repress difficult feelings. Instead, therapists help encourage clients to be present with what happens in life and to move toward valued behavior. Learning to open up to unpleasant situations – while not overreacting to them – allows people to experience uncomfortable situations instead of avoiding them.
Motivational Interviewing
Like previously mentioned psychotherapies, motivational interviewing is a counseling method that helps clients to absolve and resolve unpleasant feelings and insecurities. However, it accomplishes this by first finding the internal motivations that clients need to change their behavior. This practical and short-term therapy takes into consideration the difficulties surrounding life changes and empowers clients to carry them out.
Benefits of Psychotherapy
Research has shown that the majority of people who receive some sort of talk therapy experience relief from their symptoms and are able to better function in their lives. About 75 percent of people who attend psychotherapy sessions demonstrate some benefit. Psychotherapy has also been shown to improve both the emotions and behaviors of attendees and can be linked to positive changes in the brain and body.
Best of all, psychotherapy does not require any sort of medical intervention in the form of prescription drugs. While some individuals may benefit from the combination of talk therapy and medication, this counseling method has shown to present powerful results without the use of prescriptions.
Boca Raton Psychotherapy Services
If you or a loved one is located in Southern Florida and are experiencing anxiety, depression, addictions, eating disorders or other mood issues, contact Abby Bernstein for effective and comprehensive Boca Raton psychotherapy services.