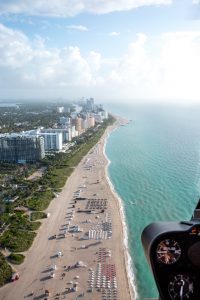 Whether you live in Boca Raton, Florida, or are just planning a trip to "The City of All Seasons," be sure make a reservation at some of these incredible restaurants. From mouthwatering entrees to seafood so fresh you can still smell the saltwater, there's tons of cuisine to sample while in Boca Raton.
Best Restaurants in Boca Raton
Beautiful Boca Raton is the southernmost city in Palm Beach County, and the second largest in the area. Stretching across five miles of pristine Atlantic coastline, the vibrant city boasts a history rich of art and culture, including a diverse selection of cuisine. Locals and tourists alike delight in the area's variety of must-try dining venues that range from hole-in-the-wall diners to the epitome of fine dining. Check out our list of the best restaurants in Boca Raton FL.
Abe & Louie's – Boca Raton
Although the original Abe & Louie's opened in Boston, MA, in 1965, their sister restaurant opened to great acclaim at 2200 Glades Rd in Boca Raton, FL. Named after the owner's father and his good friend, Abe & Louie's has become known for its superior service and inventive flavor combinations. Diner favorites include prime-aged Midwestern steaks and grilled warm water lobster tails paired with a selection from their award-winning wine list. For four years, Wine Spectator presented Abe & Louie's with their Award of Excellence, and Open Table named them one of the best steakhouses in America in 2016.
The dark and moody interior is carried throughout the décor through dark leather chairs, rich mahogany accents and elaborate gold frames adoring the walls. Crisp white tablecloths provide the perfect backdrop for the beautifully plated fare. Whether you enjoy the simplicity of chilled raw oysters or prefer the innovation of a lobster mac and cheese, Abe & Louie's is the perfect Boca Raton restaurant to put on your must-eat list. To make a reservation, call (561) 447-0024.
Arturo's Ristorante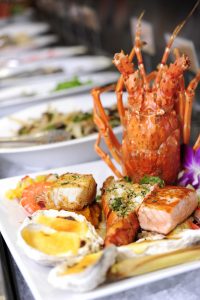 If you're looking for authentic Italian restaurants in Boca Raton, look no further than Arturo's Ristorante. Since 1983, Arturo's has been making pastas, pestos, breads and tomato sauces from scratch in order to deliver truly fresh and authentic Italian cuisine. Their Mediterranean style villa is home to three generations carrying on Arturo Gismondi's legacy. Fresh fish, chicken, veal and beef are carefully prepared daily and produce incredible aromas that fill the space.
Their curated wine list is another extension of the family's care to craft a unique dining experience for their customers. With nearly 1,000 bottle selections, there's something for everyone here. And with a constantly regulated wine cellar, it's no wonder why they've earned Wine Spectator's "Best of Award of Excellence" since 1994.
For authentic Italian cuisine in Boca Raton, you can't go wrong with Arturo's. Located at 6750 North Federal Highway in Boca Raton, just call 561-997-7373 to make a reservation. Buon Appetito!
Boca Raton Restaurants on the Water
With miles of beautiful beaches located in Boca Raton, there are plenty of restaurants located on the water to choose from. But the following hotspots are ones you don't want to miss.
JB's On the Beach
It's all in the name. JB's on the Beach offers incredible beach views that pair well with their lively atmosphere and tasty dishes. They offer casual oceanfront dining options for lunch and dinner throughout the week, as well as brunch on weekends. Enjoy a cool ocean breeze while enjoying fresh fare from the sea, including Chilled Oysters on the Half Shell, Bahamian Seafood Chowder, and golden fried Coconut Shrimp. Or indulge in their Maine Lobster Flatbread, which features a wood-grilled crust with buttered lobster, fontina cheese and micro basil.
But they don't just offer seafood! Try one of their Pulled Pork Street Tacos with slow roasted chorizo, queso fresco and topped with aji Amarillo crema. Or sample their signature Beach Burger, featuring locally sourced all-natural beef served on a toasted bun with a side of fries.
For the best comfort food with a view, be sure to check out JB's on the Beach. They're located at 300 NE 21st Ave in nearby Deerfield Beach. Call (954) 571-5220 to inquire about today's specials!
The Whale's Rib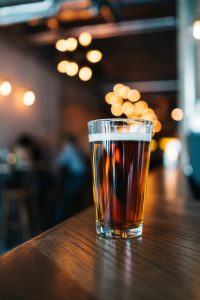 If you're seeking waterfront Boca Raton dining options with a flare for fresh fare, then The Whale's Rib will make you happy as a clam. Their renowned rawbar features fresh oysters, clams and other shellfish straight from the sea to the shore. This eclectic eatery has been making waves for over thirty years, garnering both local and national attention. Guy Fieri even stopped by to film an episode of Diner's, Drive-ins and Dives!
If you prefer your fish fried, they've got you covered. From Fried Clam Strips and oysters to Conch Fritters and Dolphin Fingers, they've got a selection of fresh seafood that is fried to golden perfection.
In addition to their rawbar and fried delicacies, The Whale's Rib also offers a selection of salads, sandwiches, dinners, desserts and drinks. Choose from draft beers, domestic bottles, wines, and a selection of specialty drinks that boast clever reiterations of classic drinks. From the Whale Mary to the Wave Runner, there's plenty to enjoy in this waterfront restaurant.
Pop by their place at 2031 NE 2nd Street in Deerfield Beach or call 954-421-8880 to make a reservation.
Boca Raton Vegetarian & Vegan Restaurants
If you live on a plant-based diet, there are still Boca Raton dining options for you.
Farmer's Table
Dubbed as Boca Raton's #1 farm-to-table restaurant, Farmer's Table boasts an impressive selection of breakfast, lunch and dinner options that are plant-based, sustainably caught and preservative-free. All the meat they do serve is from animals that have been humanely raised and never given hormones or antibiotics. Seafood served is sustainably caught and raised so as to not deplete the oceans. Their large herb garden supplies most of the ingredients needed to flavor their dishes. Even the tables and chairs are made from 60-year-old reclaimed barn wood from Wisconsin.
When grabbing breakfast, you can rest assured that the eggs you're enjoying are from cage-free chickens and the coffee is both certified organic and fair-trade. Mozzarella cheese is made fresh in house and hand stretched twice daily for the day's menu. Nearly 95% of all their dishes are made from scratch, and their quality and commitment to fresh, clean ingredients is evident. If you're looking for clean, healthy and conscious eating in Boca Raton, you've come to the right place.
Most people may think that vegan food can't be exciting. But at Farmer's Table, that couldn't be further from the truth. From their Lemon Boniato Mashed Potatoes and Roasted Spaghetti Squash to Chickpea and Pepper Tikka Masala, every dish packs a punch of flavor.
That's even further reiterated in their dessert menu, where their pastry chef creates vegan dishes that are full of flavor and decadence despite their lack of eggs or dairy. Choose from the Chocolate Fudge Cake, Peanut Butter Ice Cream Pie or splurge on the Pecan Coffee Cake with sugar crunch topping, banana cinnamon ice cream and caramel sauce.
Their farm-to-table menu is seasonally inspired and globally influenced, so you can be sure this vegan and vegetarian friendly Boca Raton restaurant will satisfy you no matter the meal! Call 561-417-5836 to make a reservation at their 1901 N Military Trail location in Boca Raton.
Artichoke & Vine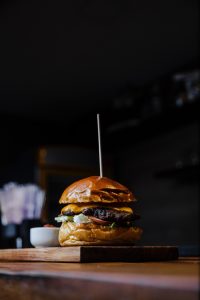 Opened in 2017, the Artichoke and Vine offers incredible plant-based cuisine that needs to be seen to believed. From their Crabless Crab Cakes seasoned in hearts of palm and rolled in panko bread crumbs to their Southern BBQ Jackfruit served with cole slaw and roasted corn, their dining options will satisfy even the most die-hard carnivore.
For the fresh food junkies, try from their selection of raw entrees. Their Pad Thai features carrot and zucchini noodles with broccoli, green onion, cabbage and their gluten free Pad Thai sauce. Or place an order for their Collard Green Tacos, featuring cauliflower walnut taco meat.
They also offer a selection of burgers served with potato wedges. Choose from the Lentil Mushroom Loaf that is glazed with gluten free BBQ sauce. The Impossible Burger is aptly named because of how hard it is to distinguish from a meat burger. It's served with vegan cheese on a gluten free bun. Or try a Beyond Burger, made with pea protein and coconut oil.
The Artichoke & Vine is tucked away in Suite 101B of the Sanctuary Centre at 4800 N Federal Hwy Building B in Boca Raton. Call ahead at (561) 990-7992 if you have any dietary questions!
For those that would rather the seafood stay in the ocean, there are plenty of vegetarian and vegan options to work within your healthy lifestyle.
Eating in Boca Raton
No matter your taste, Boca Raton has a medley of quality restaurants to choose from. Whether you enjoy a hearty New York ribeye or a sumptuous seafood medley, there's something for everyone in this picturesque Southern Florida community.
And while Boca Raton can be an enticing eating destination for some, it could be a hard reality to navigate for others struggling with an eating disorder. Thousands of Americans struggle with eating disorders annually, and they can have detrimental effects on their health, as well as their relationship with food.
If you or someone you know is struggling with an eating disorder, contact experienced mental health counselor Abby Bernstein. She specializes in treating those suffering from eating disorders in her Boca Raton clinic. From anorexia nervosa and orthorexia to bulimia and exercise addiction, her holistic and integrative approach to therapy can help clients overcome their toxic relationship to food.
By establishing a supportive treatment team in conjunction with identifying core issues that maintain the destructive behavior, Abby is able to equip clients to explore their emotions, thoughts and behaviors in a non-judgmental space.
To get on the road to recovery, schedule an appointment today. Her practice is located downtown, and is conveniently located right next to Farmer's Table.