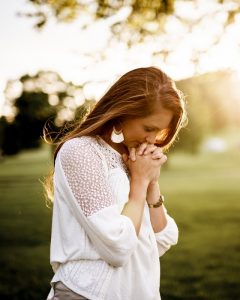 If you are in need of a meticulous and accomplished Boca Raton therapist who offers a wide array of mental health services, then look no further than Abby Bernstein, LMHC. Possessing a Master's degree in Psychology and a thorough list of completed therapeutic trainings under her belt, Abby holds experience in the realms of mood disorders, addictions, family therapy, adolescent concerns, behavior changes, and much more.
Caring Boca Raton Therapist
Having a skillset that includes an intricate knowledge of Cognitive Behavioral Therapy, Acceptance and Commitment Therapy, Psychodrama, Dialectical Behavioral Therapy, and Motivational Interviewing, Abby is your ideal choice for a compassionate and well-informed Boca Raton therapist when it comes to receiving a holistic and integrative therapeutic experience. With an emphasis on the establishment of trust and open communication, Abby is here to assist you in navigating the path to recovery and/or an improved quality of life. Learn more about just a few of her specializations!
Disordered Eating Behaviors
With years of experience on her side, Abby has developed a concentration in treating disordered eating behaviors that include Anorexia Nervosa, Binge Eating Disorder, Bulimia Nervosa, and Orthorexia. Beyond the scope of the aforementioned disorders, any disordered eating behavior deserves the opportunity for hopeful intervention and a positive growth experience. Utilizing an integrative approach in her treatment methods, Abby remains deliberate and simultaneously supportive as she guides you through the process of discovering underlying motivations and triggers for the disordered eating behavior. When you can identify the source of the issue, the path to success becomes that much clearer. For an impactful treatment and recovery journey, let Abby Bernstein, LMHC function as your Boca Raton therapist and advocate for success.
Dependencies and Addictions
For many of us when the topic of addictions or substance dependencies arises, we immediately think of alcohol or certain drugs like marijuana. However, the domain of addictions can span a variety of sources. Nicotine, prescription medications, sex, and relationship dependencies are all also within the scope of previous addiction-based services that Abby has offered to clients. With compassion at the core of her therapeutic approach, Abby tackles this sort of treatment by integrating a variety of therapeutic models that are suitable for the individual in need of treatment and/or navigating recovery. Abby understands that there are a plethora of risk factors and motivations behind substance (or behavior) dependencies out there, and she recognizes that everyone is different. As such, you will receive highly individualized care that remains judgment free and with your goals in mind. Everything will occur at your own pace with gentle, yet intentional guidance.
General Mental Health Services
In addition to some of the provided examples above, Abby Bernstein, LMHC provides general mental health counseling sessions that can be tailored to the needs of an individual client, a couple, or even an entire family. When providing individual psychotherapy sessions, Abby utilizes a combination of emotion-based theories and behavioral models to help with the process of uncovering fundamental (yet oftentimes harmful) incentives for the problematic behaviors or thought processes. The typical session lasts roughly 50 minutes, and it is advised that sessions be scheduled weekly, if not bi-weekly. Regarding family therapy appointments, Abby adapts her therapeutic approach and strategies to allow for 60-90 minute sessions that focus on addressing conflict resolution, communication improvement, stressor identification, and a suite of tools to allow each member of the family unit to feel well-equipped to successfully navigate discord. Family-based therapy sessions are recommended to occur somewhat regularly, although it comes down to the individual needs of the family whether this means weekly or every other week.
Schedule Your Therapy Appointment
Whether you are looking for help with disordered eating behaviors, anxiety, communication problems within a marriage, or individualized assistance in coping with negative emotions—Abby Bernstein, LMHC is your top choice for a considerate and thoughtful Boca Raton therapist. Abby is ready to help you find relief and seize control over your circumstances, so please don't delay in reaching out through her simple and convenient online contact form. Alternatively, Abby is highly responsive to phone calls (and texts) at 561-826-4401; a typical response should be headed your way within 48 hours! Further, if you would like to email Abby directly, you can do so at abbyrosecounseling@gmail.com.