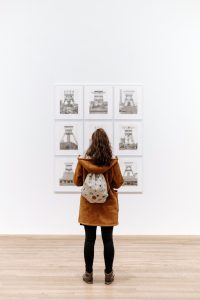 Boca Raton is a lively center for arts and culture, as evidenced by a plethora of annual arts festivals, incredible architecture and the prevalence of art galleries in the area. Check out our curated list of art events and museums to explore while visiting Boca Raton.
Boca Raton Museum of Art
Located at 501 Plaza Real in Boca Raton, the city's Museum of Art is dedicated to excellence in all of its endeavors. Through their collections, exhibits and educational opportunities, the museum demonstrates its commitment to cultural, artistic and intellectual diversity. It is also a great resource in encouraging an elevated public understanding and appreciate of the visual world.
In addition to exhibiting new artists, the Boca Raton Museum of Art also hosts a variety of programs and events for the public. Daily docent tours allow visitors to have a greater understanding of artist's inspirations, backgrounds and painting styles. These tours are led by a trained volunteer docent that has working knowledge of both touring exhibitions and permanent collections.
Group tours are also available at a discounted admission rate. For groups of 15 or more, docents will facilitate discussions on pieces and share insight on either touring artists or the permanent collections, depending on your preference. To schedule a group tour, call 561-392-2500 ext 106.
Throughout the Boca Raton Museum of Art are Look, See, Create activity books available for patrons of all ages. These books allow visitors to make their own art and share their ideas drawn from inspiration by the works on display. Art Find activity books are also available for children of all ages. These books challenge visitors to locate works of art throughout the museum and then return to the reception desk for a special prize! Or pick up a sketch book and let your creative juices flow.
For members, the general admission to the Boca Raton Museum of Art is free. Children ages 12 and under can also visit the museum for free, as can students ages 13-17 and college students with a valid ID. General admission is $12 for adults and $10 for seniors over 65.
Boca Raton Museum Art School
The Boca Raton Museum Art School is housed within the museum, located at 801 W Palmetto Road. It offers year-round classes for adults, teens and children ages 5 and up.
The art school's mission is to provide a space where people can learn, experience and grow artistically with the help of their experienced instructors. It doesn't matter If you're a novice or an expert, the art school will allow you to improve your skills and nurture your talent.
Choose from classes focused on ceramics, jewelry, drawing, painting, photography or take a master's studio class. These courses make for a perfect way to spend the day flexing your creative muscles! Call 561-392-2503 for more information or to register for a class!
Boca Raton Art Galleries
If you haven't been satiated with enough art after your visit to the museum, then stop into the variety of art galleries in Boca Raton to explore the local talent.
The Addison Gallery
The Addison Gallery is located in the Pineapple Grove Art District in nearby Delray Beach, Florida. The leading contemporary art gallery features both established and emerging artists. By carefully selecting paintings and three-dimensional sculptures, they are able to curate collections of fine art designed for specific residential and commercial spaces. Their mission is to create a personal art collection that both delights and inspires, provokes thought and conversation, and helps people to relax and feel at home.
Stop by the gallery to view works that are innovative, uplifting and passionate. Addison specializes in placing art in residences, corporate offices and hotels, in addition to providing house consultations and professional installations.
Pavo Real Gallery
Pavo Real is an art gallery in Boca Raton that celebrates the witty, elegant and delightful. Established in 1976, the gallery is a virtual celebration of the animal form, seconded only by a trip to an actual zoo! Fanciful animals have been recreated in ceramic, paper mache, glass, bronze, metal and porcelain, and create a brilliant array of artworks that celebrate the animal form. Located at 6000 Glades Road, it's a Boca Raton gem!
Nature lovers will especially appreciate the rare works by Tim "Frogman" Cotterill, whose incredible bronze frog sculptures capture the movement and life of the real amphibians.
Rosenbaum Contemporary Gallery
Rosenbaum Contemporary has a Boca Raton gallery located at 150 Yamato Road, in addition to a sister gallery in Miami. Founded in 1979, the fine art gallery features postwar, modern and contemporary masters through a nationally recognized museum-quality exhibition program.
Paintings, sculptures, paper art, mixed media and photographs are on display throughout Rosenbaum. In addition, the gallery offers services in art consulting, resale, acquisition advice and sourcing of artists.
The Sponder Gallery
The Sponder Gallery has two Boca Raton locations: 413 E Palmetto Park Rd, Suite 106 and 501 E Camino Real, Boca Resort & Club. The gallery is named after Deborah Sponder, who began her art career as a private dealer in California in the early 1980s. Nearly twenty years later, Deborah joined her mother, Elaine Baker, as a partner. In 2013, the Sponder Gallery was established with a strong presence in the international art circuit.
A member of the Fine Art Dealers Association, the gallery mainly displays post-war and contemporary paintings and sculpture. In addition to their exhibition space, Sponder Gallery facilitates a major sculpture project at the Boca Raton Resort & Club, which provides museum-quality works for acquisition.
Boca Raton Art Festivals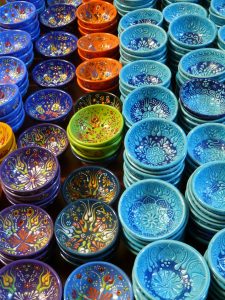 If you'd rather experience art in the open air, then mark your calendars to enjoy these annual Boca Raton art festivals.
Annual Museum of Art Festival
During this yearly festival, the streets of Mizner Park are filled with curations of creative pieces for the public to peruse. From one-of-a-kind paintings, sculptures, jewelry, fiber art, ceramics and wood art, there's plenty to soak in during the two-day festival. Proceeds help support the Boca Raton Museum of Art's education programs for children and youth. Admission is completely free, as is parking. Shop for your loved ones or pick up something for yourself at this highly anticipated festival.
The Original Boca Art Show
The Original Boca Art Show at Boca Center is a two-day event located at 5150 Town Center Circle. Formerly the Shops at Crocker Center, Boca Center is a high-end property located right off of Military Trail. For thirty years, founder Howard Alan has been exhibiting works of 10,000 artists around the world. His popular outdoor festivals are ranked among the top art shows in the country.
A wide selection of artwork is on display at each fair. Whether you're shopping for a $15 piece of handmade jewelry to a $50K life-sized sculpture, you're sure to find it at this famous art festival. Experience a weekend full of fine art, food and shopping in downtown Boca Raton.
Festival of Arts BOCA
One of the largest art festivals in the area is Festival of Arts BOCA. This multi-day event features incredible performance and literary artists. This event features some of the most sought-after musicians, classical performers and authors in the world.
For over a decade, the Festival of Arts BOCA has delighted audiences with a star-studded roster of performers. Superstar violinist Itzhak Perlman and Grammy Award-winning American soprano Kathleen Battle have performed at the festival – just to name a few!
Authors and speakers at the annual event include literary bestsellers like Hannah Tinti, Peter Diamandis and Richard Haass. Academy Award-winner and 13-time Grammy Award winner, producer and songwriter T Bone Burnett has also performed at the festival. And legendary actor Bill Murray presented a spirited evening of music and literature.
From start to finish, the 10-day festival is packed full of talented performed, film producers, incredible speakers and talented musicians.
With a mission to promote the cultural arts and enrich the quality of life for residents of Boca Raton and surrounding communities, the annual festival allows both young and old to celebrate traditions of the arts and come in contact with the incredible diversity of the performing and literary arts. It was first established in 2007 and in less than two decades has hosted such world-renowned performers and speakers as Sir Salman Rushdie, Edward Albee, Joey Alexander and Lady Jeanne Galway.
Over 15,000 people attend this massive festival every year, which has an annual economic impact of 1.3 million dollars. Attendees are able to engage in master classes, lectures, open rehearsals and school visits to interact with incredible and talented musicians and artists. Over 1,000 tickets are also donated each year to students and teachers to further expand educations opportunities to the area's youth.
Appreciating Art in Boca Raton
Art plays an important role in our society. From invoking emotions to bridging gaps between generations of people, the appreciation and availability of art within a community is a great way to reach people on new levels. Additionally, engaging in artistic endeavors – like painting, playing music or writing – can help people deal with emotions, overcome grief or just appreciate the beauty of the world around us.
But for those suffering from depression, their interest in art may be one of the first things to disappear. With over three million cases of depression recorded in the United States yearly, the mood disorder is all too common among adolescents and young adults especially. Those suffering from depression often feel detached from their normal lives, and may lose interest in their hobbies other pleasurable activities.
Don't lose your zeal for life. If you or someone you know is suffering from depression in the Southern Florida community, schedule an appointment with licensed mental health counselor Abby Bernstein. Abby utilizes a personalized and integrative approach to therapy to encourage clients to explore their thoughts, feelings and behaviors in a space free from judgement. By utilizing a combination of cognitive behavioral therapy, acceptance and commitment therapy and dialectical behavioral therapy, she is able to provide clients with individualized care to address their specific needs.
Visit Abby today by stopping by her clinic, located just minutes from downtown Boca Raton.