Things To Do in Boca Raton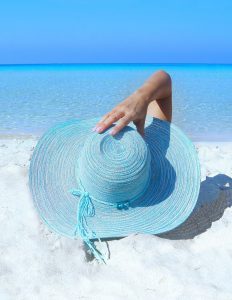 Despite the bright blue skies and beautiful beaches, there's so much more to do in Boca Raton than sunbathe! From championship golf courses and museums to special events, concerts, parades and shopping, if you're looking for things to do in Boca Raton, look no further!
Arts & Culture in Boca Raton
Boca Raton is a hub of arts and culture, boasting a rich and varied cultural community. Which is why the annual Festival of the Arts BOCA is such a highly anticipated and attended event. With a mission to promote the cultural arts and enrich the quality of life of residents in Boca Raton and surrounding Southern Florida communities, the art festival exposes attendees to the incredible diversity of both the performing and literary arts.
Established in 2007, the event offers a diversity of cultural offerings and talented performers, including Itzhak Perlman, Joshua Bell, Pat Metheny and Lang Lang. Classic theatre productions of The Wizard of Oz, West Side Story, Raiders of the Lost Ark and even Casablanca have been performed at the festival and accompanied by a live orchestra. And world-renowned speakers have also presented at the event, including acclaimed historian and Pulitzer Prize winner Doris Kearns Goodwin.
With over 15,000 attendees flocking to the festival each year, new audiences are able to hear great music and meet incredible artists in master classes and open rehearsals. With a strong commitment to education, the festival offers classes, school visits, lectures, workshops and rehearsals to over 10,000 area students. And over 1,000 festival tickets sold are actually donated to students and teachers ever year.
The festival takes place in Mizner Park, located at 225 NE Mizner Blvd #500 in Boca Raton. Call (561) 368-8445 to reserve your tickets!
In addition to the annual arts festival, there are plenty of other artistic or creative things to do in Boca Raton. From attending a show at the Boca Ballet Theatre Company, Inc to visiting the Harid Conservatory, locals and visitors alike are able to engage in artistic and culturally diverse events throughout the year. A variety of commercial concerts, festival and community events are also held each year at the Mizner Park Amphitheater.
Shopping and Dining in Boca Raton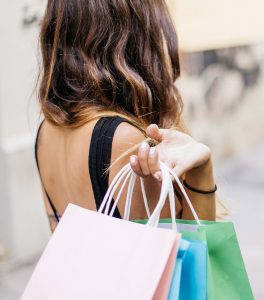 For those who love to spend their time shopping, Boca Raton is a great place to give your credit card a workout. There are plenty of places to shop for unique clothes, jewelry, home décor and more. And even more dining options to grab a great meal!
Downtown Boca
A hub for entrepreneurs, locals and tourists alike, Downtown Boca boasts a variety of dining and shopping opportunities to provide you with lots to do in the area. Whether you're in town to catch one of the cultural arts festivals or outdoor concerts, or are raring to get started on a shopping spree, you'll find plenty to do downtown.
There are nearly thirty apparel shops alone that offer everything from resort wear to unique boutique finds. Shop for a bright bikini or subdued sarong at shops like LoLa Boutique, Plant Blue, Vicki Soble Couture and many more. If you're shopping for children, stop by the Elegant Child or Janie and Jack for adorable outfits and even cuter accessories.
Speaking of accessories, Downtown Boca boasts nearly two dozen jewelry and accessory shops that can help you stand out from the crowd. From Aletto Brothers Jewelers to Vianna BRASIL, if you're looking for a sparkly bauble to add to your wardrobe, you're sure to find it here.
But if you're looking for more than just clothing, Downtown Boca is still a great place to shop! Browse the collection of home décor stores, consignment shops, pet stores, wellness and beauty boutiques, specialty markets and florists.
After a long day of shopping, there's plenty of places to refuel in Downtown Boca. No matter what cuisine you're craving, there's a variety of exquisite restaurants ready to be explored. For quintessential American fare, check out Farmhouse Kitchen, New York Grilled Cheese or The Funky Biscuit. For fresh Asian food, you can sample fresh sushi from Ichiyami Buffet or Sushigo, Inc for a taste of the sea. Feeling French? Then check out Casimir French Bistro, Cote France Café or pop into La Nouvelle Maison.
And it doesn't stop there! Downtown Boca has Indian, Irish, Italian, Hawaiian, German, Mexican, Mediterranean and Spanish restaurants all with delicious dishes that are sure to excite your taste buds. For early risers, there are plenty of breakfast spots to fuel you up for a day of exploration, including Another Broken Egg Café, The Seed and even the tried and true Starbucks.
To satisfy your sweet tooth, pop into Fro-Yo Frenzy, LE Macaron or Hibachi Nitro Ice Cream for a refreshing way to end the day.
Downtown Boca is centrally located on East Palmetto Park Road in Boca Raton. But get ready to walk along the pedestrian-friendly area thought-out the afternoon!
Mizner Park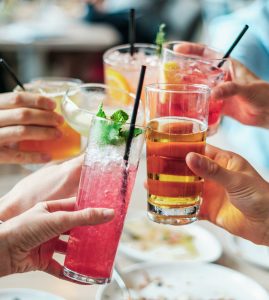 If you'd rather avoid the hustle and bustle of downtown, explore the shops at Mizner Park at 327 Plaza Real. The European style enclave boasts over 40 shops and dining spots in addition to an iPic movie theatre. The luxurious architecture can have you feeling like royalty as you shop at such stores like Blue Mercury, Cristino Fine Jewelry, ECJ Luxe Collection and Kendra Scott.
Three full-service restaurants are located in Mizner Park. If you're in the mood for a modern American bistro, Max's Grille is your spot. For Italian fare, check out Villagio Restaurant and Bar. And for a taste of Ireland, pop into The Dubliner for delicious fare.
Royal Palm Place
For international restaurants, boutiques, entertainment and more, check out Royal Palm Place, located between 201-299 Via De Palmas in Boca Raton. Whether you're looking for a relaxing way to spend a spa day, are on the hunt for unique boutiques or are searching for delicious dining, it's all here.
There are 21 restaurants located in Royal Palm Place, ranging from authentic Italian pizza joints to trendy frozen yogurt shops. With 12 fashion and apparel stores, there are plenty of places to shop til you drop. And with an active nightlife scene, you can keep the party going well after dark.
Recreation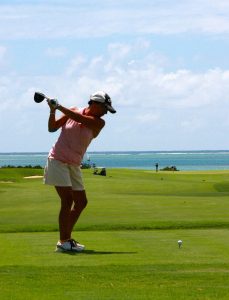 If the top of your Boca Raton Things To Do list begins with a morning yoga session, you probably are interested in checking out more of the available recreation in the area. With 46 parks, three public beaches, tennis courts, miles of bicycle and pedestrian trails and two golf courses, there are plenty of outdoor things to do in Boca Raton.
Boca Raton has been nicknamed "The City Within A Park" because of the nearly fifty parks that reside within city limits. From dog parks and skate parks to beach and river parks, there are plenty of outdoor spaces just waiting to be explored.
In addition the pristine beaches, Boca Raton also has two swimming centers for those who prefer the safety of a pool. Before you take a dip, work up a sweat at one of three award-winning tennis centers. Or maybe you'd rather spend an afternoon practicing your putt at two manicured golf clubs.
The Boca Raton Municipal Golf Course offers an 18-hole par 72 championship course. Located at 8111 Golf Course Road, it's just a quarter mile west of the Florida Turnpike. Mature trees and winding lakes flank the course, and provide incredibly scenery for a relaxing afternoon. Call (561) 367-7000 to schedule your tee time!
The Alan C. Alford Red Reef Golf Course opened in 1960 and offers a 9-hole par 32 course. The one-of-a-kind 20-acre facility is open throughout the year.
Points of Interest
If you're still searching for things to do in Boca Raton, browse the local points of interest to see what peaks your interest. You can spend an afternoon critiquing paintings at the Boca Raton Museum of Art, or take a relaxing walk through the Gumbo Limbo Nature Center. Whether you have children or are just a kid at heart, you could also explore the Children's Museum or Science Explorium and learn something new about the solar system, the world, and more!
If you'd rather beat the heat, relax inside a cool theatre and catch a flick at the iPic Theatre or Cinemark Palace 20 Theatre. No matter your interests, there's always something to do in Boca Raton!
Boca Raton Mental Health Counseling
While Boca Raton offers a plethora of activities and recreational opportunities for locals and tourists alike, some people may have difficulty finding the motivation to get out and enjoy life. Nearly three million cases of depression occur in America each year, which can result in a loss of interest in activities. Those suffering from depression will often experience persistent feelings of sadness or worthlessness, and may isolate themselves from friends and family. They most often experience a loss of interest in activities that once meant a lot to them, whether that be shopping, swimming, hiking or painting.
If you or someone you know may be suffering from depression, schedule an appointment with Abby Rose Counseling. Abby is a licensed mental health counselor serving the Southern Florida community. She specializes in treating mood disorders like generalized anxiety disorder and depression. Through integrative approaches, she seeks to establish a connection with patients in a non-judgmental and safe space. That way, clients are able to explore how their thoughts, feelings and behaviors without worry of scrutiny.
Abby's philosophy includes a holistic treatment approach that encompasses the whole person, not just the disorder. Her main goal is to encourage self-exploration and personal growth through therapeutic counseling that combines cognitive behavioral therapy, dialectical behavior therapy and acceptance and commitment therapy.
There are lots of things to do in Boca Raton. Don't let your depression keep you from experiencing it. Schedule an appointment with Abby today and get back to enjoying life and all that is has to offer.