South Florida is a wonderful destination for beach lovers and fervent shoppers alike, with Boca Raton remaining a particularly appealing city to explore, regardless of whether you're looking for a fun-filled family getaway or romantic vacation. No matter if you're a tourist or a local, it's always fun to set aside some time to tap into a new hobby or take a look at some other opportunities for fun and adventure. Well, the Boca Raton fishing scene has got you covered. With a fantastic lagoon that allows for inshore fishing, a plethora of reefs nestled alongside the coast for bottom fishing, and boasting a relatively close proximity to the Gulf Stream, it is no mystery why Boca Raton has become a popular and alluring fishing destination for both newcomers and authorities within the hobby.
Fun Boca Raton Fishing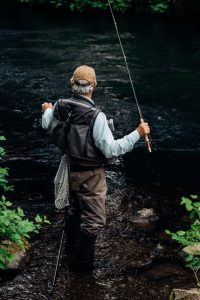 From many piers along the sandy borders of the city, you'll notice that Boca Raton has quite a pristine view of the Atlantic and several islands scattered across the peninsular area. Some of the popular ocean (offshore) fish catches include tuna, marlin, sailfish, wahoo, and mahi—among others. If that sounds like it's right up your alley, let's take a peek at some fantastic local choices to make those fish yours.
Boca Raton Fishing Charter
Unlike smaller scale lake fishing, Boca Raton's sea-faring fishing charters are the perfect way to set sail on an ocean adventure with fish as the prize! If you're in the mood for fun Boca Raton fishing, you won't be disappointed with the slew of options available to you and the family. With access to a plethora of fishing grounds, then everyone can have a say in where you set your sights!
Palm Breeze Charters
Operating since 1987, Palm Breeze Charters is a phenomenal way to experience Boca Raton from the water. This company has been in business for a quarter of a century for a reason—they put forth great efforts to make your outdoor activity a memorable one. From team building activities, parties, and corporate events, they've got the resources to meet the needs of your group and special occasion. Although you can book a more casual cruise, they know what they're doing when it comes to the Boca Raton fishing charter experience.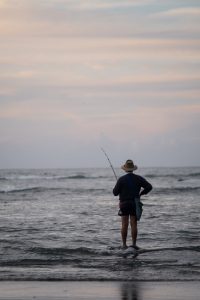 If you book with Palm Breeze Charters, you are in for a treat. You'll set off in their Sea Ray 48 sport yacht (sporting the fitting name "Ocean Breeze"). With two staterooms, a spacious galley, a cozy main salon, a covered flybridge, and two bathrooms, there will be plenty of space to accommodate everyone and make this trip truly unforgettable. They even take care of the amenities and accessories, so you'll find yourself with included bait, drinks, lunch, and a professional fisher to ensure that everyone is having a good time and knows what they're doing.
Palm Breeze Charters can accommodate up to six passengers, and they will further add to the fun by providing prizes for little goals, such as smallest fish caught, largest fish caught, etc. It truly makes for a terrific team-building activity for work, so HR squad please take note! If all of this sounds like what you and the crew have been looking for, then get in touch and book your fishing charter with Palm Breeze Charters! You can give them a call at 561-368-3566, and you'll find their office conveniently located at 107 East Palmetto Park Road in Boca Raton.
Slightly Tighter Fishing Charters
Offering the option for inshore or offshore Boca Raton fishing charters, Slightly Tighter Fishing Charters is a fantastic option if you're trying to pin down which company you want to use. Located at 818 SW 4th Street in Boca Raton, Slightly Tighter Fishing Charters will grant you access to some of Florida's most sought after game fish. With knowledge and experience that spans fishing sites and practices to source saltwater species (such as tarpon, snappers, and snook) and freshwater species (like native largemouth bass, clown knifefish, and exotic peacock bass), you can't go wrong with Slightly Tighter. Fly fishing is also an option for individuals who are interested in trying their hand at something new, so don't hesitate to get in touch with the fishing experts here. You can give them a call at 561-235-1700, so book your trip today! It is guaranteed to be a fun-filled day for everyone.
Crescendo Fishing Charter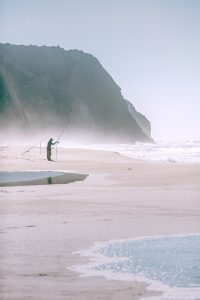 Are you a total newbie to fishing, but still dream about nabbing your very first sailfish, wahoo, or swordfish? Let the dynamic crew at Crescendo Fishing Charter make your dreams a reality! Conveniently situated at 550 SE 5th Ave in Boca Raton, you will set off into the rich Boca Raton waters upon a private fishing charter with Captain Charles to guide you. Possessing a deep knowledge of southeast Florida's waters (as well as the waters surrounding the Bahamas), Captain Charles Greenberg is the ideal fit for newbies to the Boca Raton fishing scene. Making great efforts to remain up to date on the best fish locations, Capt. Charles will bring expertise to your adventure. You have the option to fish along the Gulf Stream or float lazily down the intracoastal regions with a family day cruise. Either way, Crescendo Fishing Charter's goal is to ensure that you have the best fishing experience imaginable, so don't hesitate to give them a call at 561-212-0334 to learn more.
Fish Fight Charters
One of the friendliest charter groups in the area, Fish Fight Charters is located at 1460 SW 8th Avenue in Boca Raton. Sporting an exceptionally personable staff, an experienced captain, and sensible prices, you can't go wrong with this company for your oceanside escapades! With Fish Fight Charters at the helm, you'll be taken offshore with a fully licensed and insured captain. Your fishing experience can be set to last for four, six, or eight hour blocks, so there is wiggle room if you suspect the kiddos may not be engaged for as long as grandpa. Guests will further be provided with the chance to fish out of the Atlantic Ocean for some delightful catches, including cobia, wahoo, tuna, and several other game fish.  If you'd like more information on specific pricing packages or custom fishing trip options, then don't be shy—give the fabulous squad at Fish Fight Charters a call today at 561-541-7878.
Fishing for Peace of Mind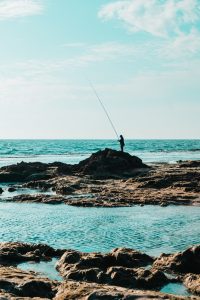 With all of these examples of fantastic fishing charter options (plus several others that we could easily write an entire other page about), it's clear that there is plenty of sunshine, beach sand, clear waters, and fishing fun to go around. Regardless of whether you're a seasoned vet to the intricacies of fishing (we know there's an art to doing it right)—or if you're completely new and just want an excuse to hang out on a boat—there is an abundance of choice with regard to which agency or organization you'd like to book your next fishing voyage with here in Boca Raton.
However, sometimes things we once loved and enjoyed don't seem as appealing as they once did. This could be due to normal fluctuations in interests, schedule availability, life transitions, etc… but sometimes something just doesn't feel right, and there does not seem to be a particular cause for the change in your mental state. If you suspect that depression or some other mood disorder might be to blame for your sudden loss of interest in relaxing pastimes you once held, then don't feel like you're alone in this. Greater than three million depression cases are recorded annually within the United States of America. This mood disorder in particular seems to strike adolescents and young adults the hardest.
If you are struggling to recapture the passion you once had for life—whether simple strolls through the park or a trip to the city fish market Boca Raton—then get in touch with someone who can provide effective and compassionate assistance. Abby Bernstein, LMHC, is a Boca Raton mental health professional that is here to help. With a Master's degree in Psychology and years of experience treating a variety of mental health concerns, Abby has both the skillset and disposition to help you experience life the way you once did. Some areas that Abby provides treatment in include substance abuse, sex/love addictions, disordered eating behaviors, adolescent concerns, family therapy, and individual psychotherapy. Using a combination of therapeutic intervention models and treatment strategies, Abby is equipped with the know-how to transform your situation into freedom and clarity.
If you're ready to take the necessary steps in your healing journey towards wholeness and wellness, then do not hesitate in contacting Abby Bernstein, LMHC. To schedule your first appoint, please call or text Abby at 561-826-4401; you can expect a response in as little as 48 hours! If you'd like to reach out to Abby directly through email instead, feel free to get in touch at abbyrosecounseling@gmail.com. When it comes to your mental health, you deserve to work with the best of the best. Let Abby provide the guiding hand you need to discover how you can get back onto that fishing boat again and enjoy your life. You deserve it.