While most vacationers and new inhabitants of Boca Raton may view the area as mostly catering to seaside adventurers and shop-a-holics, there is so much more to this coastal Florida town than meets the eye. If you happen to be a more creative spirit that believes art scenes to breathe life into the monotony of your day to day living, then rest assured that Boca Raton has the inspired cultural hustle and bustle that is sure to satisfy. For your Boca Raton museum needs, take a look at some of these cool options!
Boca Raton Museum of Art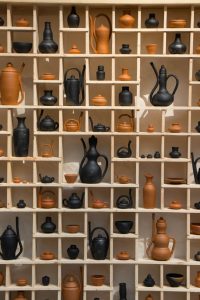 While Boca Raton is certainly in no short supply of smaller art galleries and studios, you can't go wrong with the Boca Raton Musuem of Art to scratch that itch for tapping into the local creative network. Seated accessibly at 501 Plaza Real in Boca Raton, this particular musem is a true symbol of excellence when it comes to the sheer number of exhibits and activities provided for the local community.
With an emphasis on showcasing new artists and curating a suite of creative programs, the Boca Raton Museum of Art proudly offers diverse art exhibits, robust collections, and inspiring educational endeavors that place artistic, cultural, and intellectual variety at the forefront. With the option for individual or group tours, you can fly solo, bring the entire family, or invite the whole squad for an intellectually stimulating day trip! The Boca Raton Museum of Art maintains an international perspective and scope, reflecting creative expression within the city, but also injecting a broader spectrum of visual culture into the gallery experience. There is truly something to be enjoyed for everyone here!
General admission at the Boca Raton Museum of Art is $12.00 for adults and $10.00 for seniors of 65 years or older. However, to encourage an early appreciation of art, children 12 years of age or younger are allowed to experience everything that this venue has to offer… for absolutely free! Plus local students with valid student IDs are also welcome to peruse the various galleries at no charge. If a group tour has inspired your interest, then don't hesitate in reaching out at 561-392-2500 ext. 106.
Boca Raton Children's Museum
Being pioneers in the area with regard to services offered, the Boca Raton Children's Museum is an experience unlike any other. With a mission statement rooted in the desire to expand children's knowledge and awareness of their surroundings—as well as encourage their thoughtful approach to problem solving via creative and scientific exploration—this museum is an absolute must-see for the family.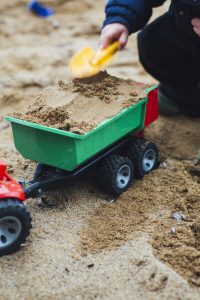 Among this facility's displays is the all-inclusive Sensory Room. Focusing on the enhancement of learning through play-based methods, the Boca Raton Children's Museum's Sensory Room exhibit provides a safe space for children to explore their senses in an uninhibited and nonrestrictive environment. At its core, this room boasts a colorful and inviting design that builds confidence and encourages curiosity. Since sensory stimulation is known to engage various parts of the brain, this ultimately serves the purpose of helping child participates absorb and retain more information. Utilizing some therapeutic equipment, certain key skills within children are promoted, including the development and/or enhancement of gross motor skills, color recognition and tracking, and general vocalization.
Another nifty exhibit that can be found at the Boca Raton Children's Museum is the Living Well Medical Center. At some point or another, most of us had the childhood experience of playing doctor and learning more about physical wellness. This Living Well Medical Center exhibit is chock full of convincing (but completely make-believe) medical equipment. The exhibit also sports some cool accessories and fixtures, including skeletons, individual bones, model parts of the body, and other completely age appropriate learning tools that facilitate children's conceptualization of what it means to be healthy versus unwell.
If these sorts of exhibits sound like just what your kiddos would enjoy, then get even more pumped—because this museum has even more cool things to offer. In addition to these sorts of immersive exhibits, the Boca Raton Children's Museum further offers programs geared towards the advancement of adolescent development. Some cool options provided include Bookworm (a reading club, essentially), Hablamos Español (a cool way to kick-start your kiddo learning Spanish), and knitting club… among several others! For more information or to start participating in the fun right away, swing by the Boca Raton Children's Museum at 498 Crawford Blvd in Boca Raton or give the agency a call at 561-368-6875.
Boca Raton Museum Art School
If you've been feeling as though you'd like to start contributing to the world of art rather than merely operating as a casual observer, then you'll be pleased to know that an art school does exist in the Boca Raton area! Housed within Boca Raton's museum at 801 W. Palmetto Road, you will find the Boca Raton Museum Art School for all of your inspiration and skill-cultivating needs.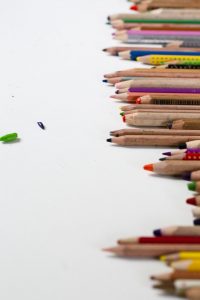 This nifty amenity conveniently offers classes all year long, so you don't need to worry about missing the window of opportunity to broaden your creative horizons! Adults, teens, and children from the age of 5 years and older are all suitable to enroll in classes, so start contributing to the arts with the Boca Raton Museum Art School to guide you along. With so many options, it's easy to find something that will fit your schedule—no matter what you've got going on in your life. School, work, kids? No problem. This art school has something for everyone.
Do you already have some artistic skills… or are you a complete novice to this entire drawing thing? Don't you worry! The Boca Raton Museum Art School has you covered either way. With an all-inclusive mission to provide a facility where anyone can learn, experience, or grow artistically, there is certain to be a class or instructor that can meet your individual needs and help you along your journey (regardless of your skill level). Your talent will be nurtured and interests cultivated. There are no expectations, and you truly will have the opportunity to let your imagination soar! If this sounds like just what you've been waiting for, then wait no longer. Get in touch with the Boca Raton Museum Art School to learn more about what they have to offer and how they can assist you in your art-centered goals. Give them a call at 561-392-2503 today!
Enjoying the Arts of Boca Raton
As mentioned previously, Boca Raton truly has a captivating art scene that is sure to satisfy most of us, no matter whether we are passionate veterans of the arts or relatively new to cultivating an appreciation for the visual pleasantries of life. The sense of community and cultural value that that museums and galleries provide cannot be understated! Allowing for self-expression, internal growth, and the development of skills, the arts undoubtedly impart depth and richness to all of our lives.
In spite of these benefits that come from listening to music, strolling through an art exhibit, or working on our own sculptures (or other artistic pursuits), sometimes life can get in the way, and it becomes difficult to find joy in the things we once did. If you have been struggling with depression, then it may have become much harder to make time to pursue those little pleasures in life that once brought you great joy. Did you know that greater than three million depression cases are recorded within the United States annually? This mood disorder especially seems to bear a significant impact on the lives of burgeoning adults.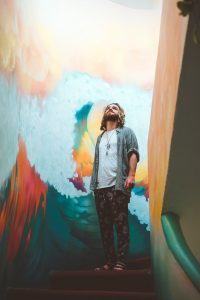 If you feel like you've lost your spark and fervor for life, then don't delay in reaching out to Boca Raton mental health professional, Abby Bernstein, LMHC. Abby is a talented and compassionate licensed mental health counselor who has made it her mission to provide holistic, integrative therapeutic interventions to her clients. With several years of experience in offering a wide array of services—including (but certainly not limited to) eating disorder treatment, adolescent wellbeing, overcoming addictions, family therapy, and individual psychotherapy—Abby indisputably has the talent, skills, and approach to set you up for success with your healing journey. Abby focuses on providing you with a safe space to speak freely on your thoughts and feelings. Further, there is absolutely no judgment from Abby; she is here to merely offer you a guiding hand and professional strategies that will unearth the clearest path to health and happiness for you.
If this sounds like exactly what you've been needing to take back control of your mental health, then wait no longer. Get in touch with Abby Bernstein, LMHC today! To learn more about the various treatments Abby offers or to schedule your first appointment, please give her a call or text at 561-826-4401. You can typically expect a response in as little as 48 hours, so you can rest assured that you having fast access to quality care is an utmost priority. For email inquiries, please feel free to get in touch with Abby directly at abbyrosecounseling@gmail.com.