Parks in Boca Raton
With an ample supply of activities for the entire family, it is no surprise that Boca Raton remains a top vacation destination for the southeastern, coastal region of Florida. With sandy beaches, clear blue skies, and crystal waters within reach, you can't go wrong with a trip to Boca Raton. If the idea of sunbathing (and subsequent sunburn—yowch) doesn't quite seem like the best fun you could have, the city is bursting at its seams with shopping venues, tasty restaurants, museums, art galleries, and fishing charters. But if all that hustle and bustle still doesn't quite fit the bill for your ideal day, then maybe a stroll through one of Boca Raton parks is the answer. Given the size of the city, you unsurprisingly have your choice from a slew of parks in Boca Raton to visit, so let's take a look through some of the best places to see and be, no matter whether you're flying solo, bringing the whole family, or chillin' with the entire squad.
Mizner Park Boca Raton
Probably one of the most well known parks in the city, Mizner Park Boca Raton is a must-see for tourists and locals alike. Not merely just a quiet greenery, Mizner Park also provides a remarkably engaging retail experience, and it's located right smackdab in Downtown Boca Raton at 327 Plaza Real. Regardless of whether you're ready to shop 'til you drop, chill with a good book on a park bench, or grab some tasty grub from a restaurant, Mizner Park has got you covered for a leisurely afternoon. With beautiful palm trees lining the pathways, a plethora of gazebos for finding some shade as you banter with friends, and a gorgeous center fountain—this is a breathtaking park that you won't want to miss during your trip to Boca Raton. Also, did we mention that on some nights and weekends, Mizner Amphitheatre and Mizner Park Cultural Center feature some exciting festivals, comedy shows, art shows, concerts, musicals… and so much more? No matter if you're a frequent flyer to the Boca area or brand new to touring the city, there will be no short supply of leisurely or artistic fun to be experienced at Mizner Park.
Sugar Sand Park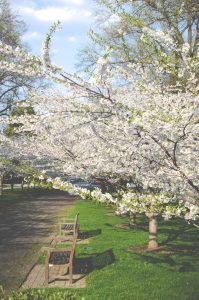 Having won several awards including the title of "Best of the Best Parks" in 2007, Sugar Sand Park in Boca Raton is a municipal park that was developed by the Greater Boca Raton Beach and Park District. Currently operated by the City of Boca Raton, Sugar Sand Park sports 132 acres of land and maintains its commitment to increase the presence of recreation and culture for both Boca Raton locals and transient visitors alike. Sugar Sand Park offers some engaging family fun and general activities through venues such as the Willow Theatre, the Children's Science Explorium, and Field House (which, by the way, has its very own indoor gymnasium—how cool). With a convenient location at 300 S. Military Trail in Boca Raton and an emphasis on providing enrichment opportunities for both youth and adults, this nifty park is sure to put a smile on the faces of your kiddos when you add it to your travel docket for the day.
Patch Reef Park
Another cool sight to see in Boca Raton that is jointly operated and maintained by The Greater Boca Raton Beach and Park District, as well as the City of Boca Raton—Patch Reef Park is a sports and recreation-focused outdoor area that encourages exploration and community building through its provided amenities such as a tennis center and electronic playground. Boasting 55 acres of land that hosts a variety of park facilities, you can't go wrong with Patch Reef Park. Whether you're looking to participate in a special event or class at the Community Center or have some sports fun with friends at the softball (or baseball) fields, socceer fields, football fields, or basketball courts, you will find yourself facing the most difficult decision of which activity you ultimately want to try first! For those of you who might be looking for a bit more of a solitary, single aventure, Patch Reef Park also has an accessible fitness trail, so you can leave the crew behind at the picnic pavilions as you take off on your own meditative stroll along the path. You will find Patch Reef Park situated at 2000 Yamato Road, so don't overlook this city gem during your outdoor escapades with the fam!
Red Reef Park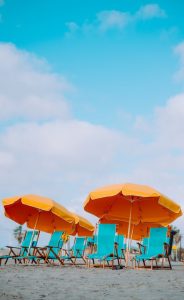 When most of us think of a traditional park, we picture long stretches of green grass with the occasional building or playground that allows for some energetic fun. Red Reef Park at 1400 N Ocean Blvd shatters those expectations (in a good way) by offering a 67 acre oceanfront park! For those who find more satisfaction in being underwater, Red Reef Park allows you the opportunity to swim, snorkel, and surf fish. There's also a nature center, so there is much to experience at this park, even for those of us who maybe aren't quite as infatuated with the ocean blue. Further, the renovated boardwalk has a nice pavilion with benches that give you a front-row seat to the gorgeous view. Regardless of whether you'd rather be in the water or a casual observer, you have to add Red Reef Park to your list of places to visit during your vacation in Boca Raton.
Spanish River Park
For a family-friendly outdoor adventure, you'll be hard-pressed to find a better choice than Spanish River Park at 3001 N. State Road A-1-A in Boca Raton. With plenty of options for picnicking, bird-watching, and swimming, there is sure to be something for anyone at this location. As a cool feature of Spanish River Park, there's a tunnel project that allows patrons to have a general view of the city on foot! With an impressive 94.4 acres to its name, this park is a fantastic option for overnight youth camping events (at a pre-selected site), family fishing trips, and generally having the opportunity to reconnect with nature as you relax at one of the many benches or meander along the shaded areas to observe the spectacular widlife sights along the lagoon and Intracoastal Waterway.
South Beach Park Boca Raton
Situated at 400 N. State Road A-1-A, South Beach Park Boca Raton is a stunning 24.5 acre beach park area that offers three swimming expanses, surfing opportunities, fishing spots, and quieter nooks for some undisturbed bird-watching. Conveniently located within close proximity to Mizner Park and all of its shopping and dining-based goodies, South Beach Park in Boca Raton is a hotspot for both residents of the city and those passing by for the sake of vacation. There is even a convenient trail that stretches from South Beach Park to Spanish River Park, so if you're one that likes to wander, this is the park for you. Picturesque and with a slew of amenities within the immediate area, South Beach Park in Boca Raton is an ideal choice for both family gatherings and solo entertainment.
Inner Peace in Boca Raton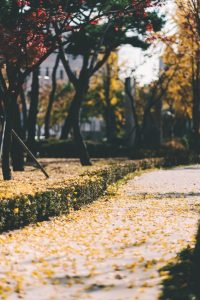 Boca Raton has a reputation for its invigorating downtown nightlife, bustling shopping venues, and delicious eateries left and right. For both beach lovers and those who enjoy grassier acreage to experience the peace and tranquility of nature, Boca Raton also has options that will meet your needs in reconnecting with the great outdoors.
Although it is hardly an exaggeration to say that Boca Raton offers a seemingly endless supply of things to do and see for both locals and tourists, there are instances where having the motivation to get out and enjoy life becomes much harder to muster and feels so much farther from reach. Those casual walks along nature trails no longer seem to cut it, and the leisurely fishing trips don't quite provide the respite they once did from the stressors of work, home life, or relationship woes. If you've been struggling with a tenacious feeling of sadness, grief, worthlessness, or some other negativity that is crippling your self esteem and quality of life, then don't wait… get in touch with someone who cares and can help you.
For the best mental health treatment options in Boca Raton, look no further than Abby Bernstein, LMHC. Abby is a skilled and compassionate licensed mental health counselor who utilizes a combination of treatment models in order to tailor her services to meet your individual needs. With a mission statement and philosphy grounded in holistic, integrative therapeutic intervention strategies, Abby is the ideal choice for a non-judgmental and safe experience. Abby offers a variety of mental health services, including individual psychotherapy, family therapy, adolescent therapeutic exploration, and even eating disorders—among many others. No matter your concerns, Abby is here to provide a safe space for you to examine the underlying factors for your sudden feelings of loss and listlessness, as well as illuminate the path for you to pursue towards internal clarity and healing.
If you're ready to work with the Boca Raton mental health expert, Abby Bernstein, then get in touch and schedule your very first appointment. You are invited to text or call Abby at 561-826-4401, or you can email her directly at abbyrosecounseling@gmail.com.